Mobility Suite Deployment and Its Advantages
In modern business, mobility is the key to survival! Company employees need to be connected to their business network wherever they are located.
The deployment is all of the activities that occur to make a software system available for use and able to run in a specific environment. And it also brings many key advantages to enterprises.
One of the things that VoIP providers like GreenLink offer, or VoIP systems, is the ability to have a Mobility Suite, where you can have not only your physical phone, but you can have your extension appear on up to four devices.
So you can have an app on your mobile device, on a tablet, or you can have software cell phones installed on your Windows or Mac desktop. That way your extension is not just that physical phone in the office, but you could pretty much communicate from everywhere.
The users are logging in with their username and password. So if you had an employee that left the company, essentially, you disable their credentials. And they might still have the app, but they can't log in.
And just deployment, quick deployment for companies that are growing. You can actually add hundreds of users just by sending them an email with the download link and their credentials, and they're up and running with their extension. That makes it very fast to deploy!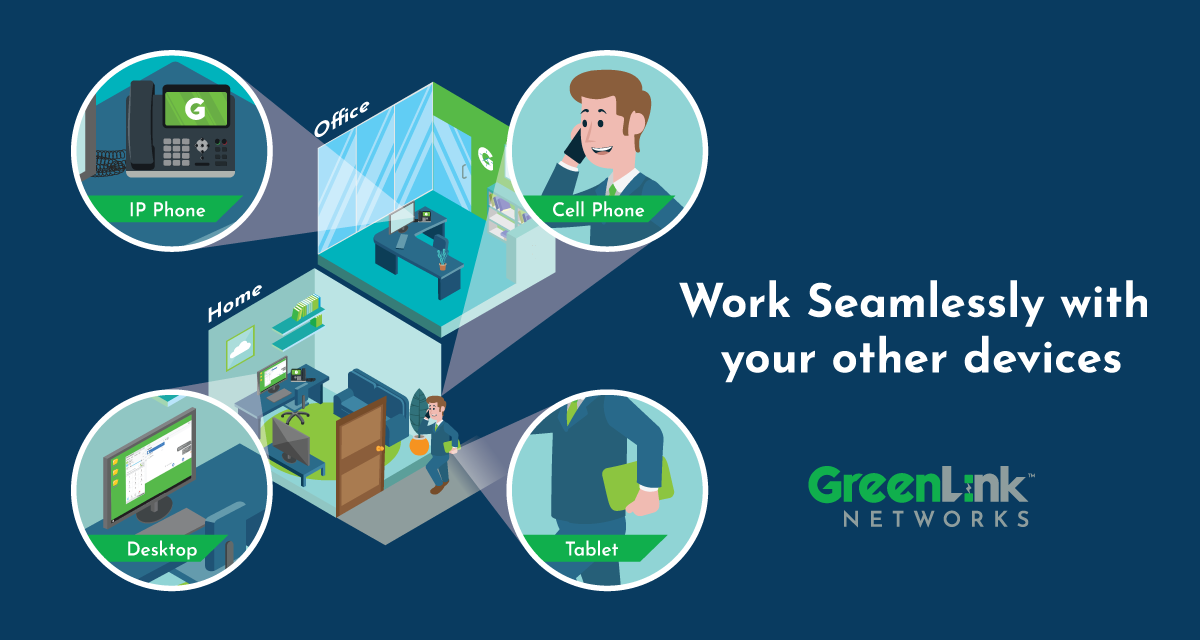 GreenLink is a fully unified communications solution that goes beyond voice, as you can see in the image below. We include chat and chat rooms in our Mobility Suite with our apps, so users can actually communicate via chat, on a chat that is on the business side as opposed to using some of the personal platforms out there.
Chat rooms are great! They're very similar to what most people are used to with groups in some of the other platforms, where you can have maybe all the department members in a particular chat room and interact that way. Our Mobility Suite includes a mobile app available for Android and iOS, and is also available as a desktop app for Windows and Mac.
This allows users to communicate virtually from any device with an internet connection! Amazing, right?...

At GreenLink Networks, we are connecting businesses around the world effortlessly and with the same reliability that makes us unique.
Subscribe to our blog and stay tuned!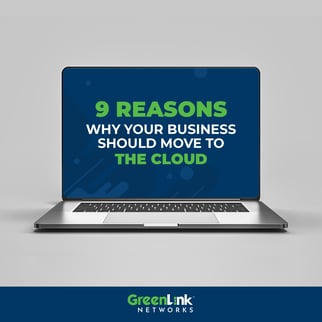 Don't forget to download our:
FREE Guide
"9 Reasons Why Your Business Should Move To The Cloud"

GreenLink provides VoIP services through a network of qualified local IT providers. To be connected to a local IT provider use the information below.
Reach out to us at sales@greenlinknetworks.com / 888-972-8802